Built on hard work, honest business practices, and a desire to achieve

Commercial Construction
Full-Service Management – Communication. Expertise. Reliability.

Restoration & Renovation Repairs
Interior and Exterior Workmanship Restore Elegance and Utility

Interior Fit-Outs & Finishes
Detailed Finish Out Work for Complete Client Satisfaction
DD&B Construction
A Foundation of Achievement
DD&B Construction is built on a foundation of hard work, honest business practices, and a desire to achieve. The company was founded by Dolat Mehta, a civil engineer from India who first arrived in the United States in 1971. After working his way up through the competitive D.C. construction industry – from foreman to superintendent, project manager, and eventually Vice President at a leading firm – Dolat struck out to begin his own General Contracting Company.
Three investors named Dolat, Doug & Buford formed DD&B in 1981. Work began small in the Maryland region, but never slow. Within a few years, DD&B had moved from single-story renovations and basement interiors to school construction, major hospitality construction, and government contracts.
Mr. Mehta bought out the initial partners and set the company's sights on regional expansion. Throughout the 1990s, DD&B extended into Virginia, New Jersey, Washington D.C., Pennsylvania, and Delaware. All the while, DD&B began to offer a more comprehensive slate of services, including in-depth pre-construction services for new and existing clients.
Safety Management Program
Contracts Planning
Requiring subcontractors to have the correct safety procedures and practice in place before committing workers to the job site. We enforce this requirement stringently.
Training
We train new and existing DD&B employees on accident and loss prevention best practices.
Enforcement
Our contracts are enforceable. Employees and subcontractors are subject to contract enforcement if they fail to abide by safety requirements.
Monitoring
All job sites routinely undergo third-party safety inspections. This frequent independent monitoring ensures that our personnel and subcontractors meet or exceed safety standards.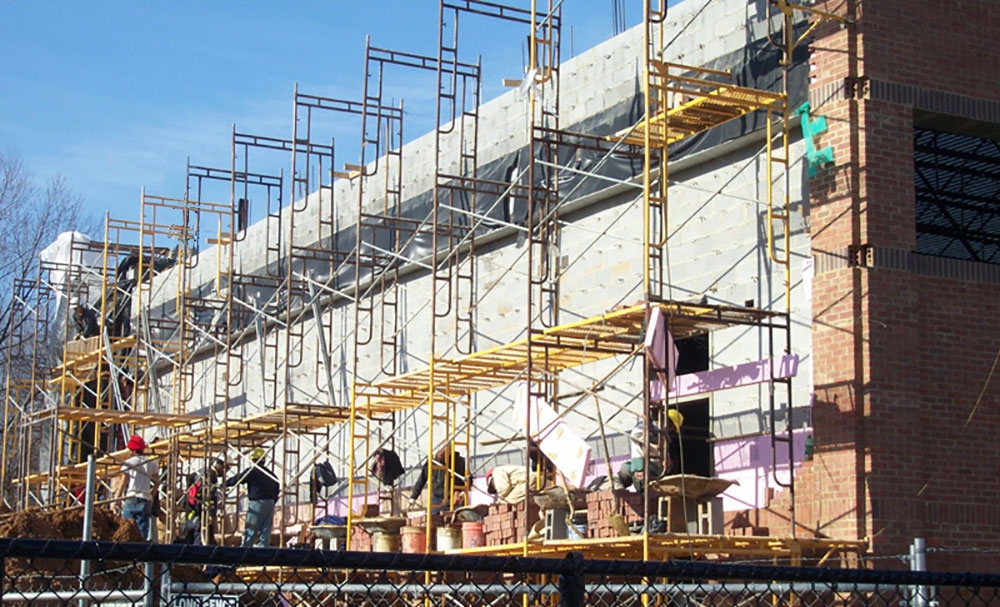 "Working with DD&B over the past decade has been effortless…"
Peter Rudewicz – Vice President, Architecture, Design & Construction
Focused Service Brands
Hilton Hotels, Memphis, TN
Learn more about DD&B Construction, Inc.